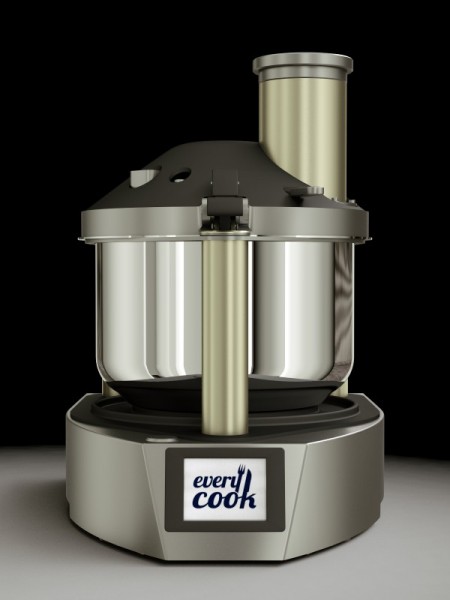 The most beautiful things often happen when you least expect them. Our evergrowing team decided to surprise you today and share some sneak peak photos of the upcoming EveryCook. The most advanced and intelligent cooker now sports a smooth metal surface and a LCD display. Check out the new modern design.
New features:
 Raspberry Pi Model B+
TFT 2.8″ Display
4 USB Ports
Optimized Induction Heating
Smaller and Lighter Brushless Motor
Better Cleaning System
Easier Opening Mechanism
How do you like the new EveryCook? We would love to hear your opinion!